In the South, we have our own version of snow, otherwise known as the cotton boll. If you've ever driven by a field of cotton ripe for the picking, you know what I mean. Our Southern snow in its natural state has a beauty all of its own. With brides embracing the use of natural materials for wedding decor, it seems obvious that cotton would figure prominently as a viable, economical and organic choice.
The nice thing is that many of these items can then become keepsakes or be repurposed for later use. It seems like a smart choice to me.
The bouquet below boasts cotton bolls interspersed with muslim flowers, vintage chenille and white tallow berries. You can have this treasure for only $95 from
Sparkle and Posy
on Etsy.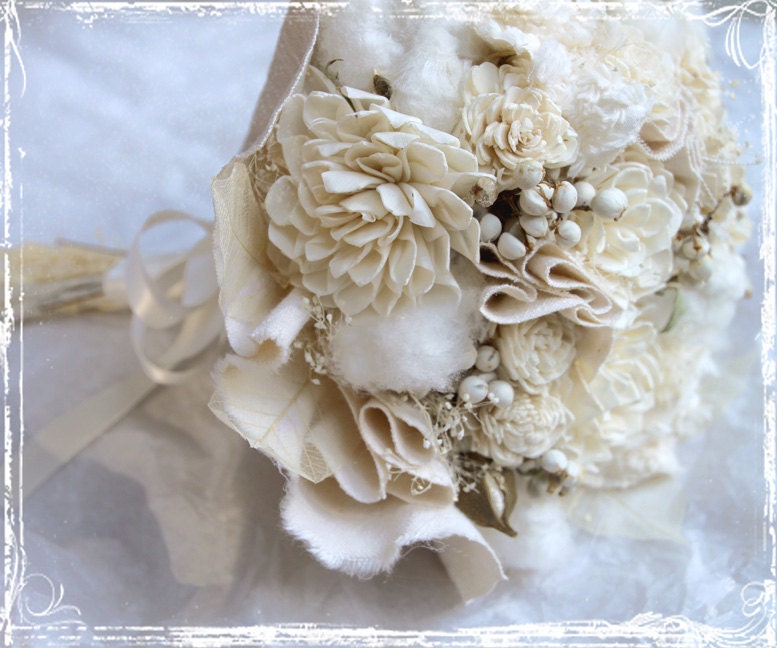 How about this lovely all fabric bouquet...
Love, love, love these boutonnieres!
How about this wreath made solely from the cotton bur
Or this one that combines the cotton boll with wheat and dried seed pods
From Floral Cotton
Don't be afraid to go au naturel where cotton is concerned!