Spring has been a somewhat elusive character around here. Case in point, Nashville recorded the coldest March on record in several decades. And this week, we will be lucky if the highs break 50 degrees. One good thing is that the flowering trees will hold their color a bit longer because of the chill, and that makes me happy.
In pursuit of our quixotic and unpredictable Spring, I found myself drawn to these lovelies from my perennial favorite shopping paradise, Etsy. It's a good thing that I do love to "window shop," which is definitely a good thing for the budget. Warning: Get ready, some of you will likely be tempted to BUY!
When I think of spring, I immediately think of flowers. This lovely little wreath offers a fresh take on the traditional spring florals!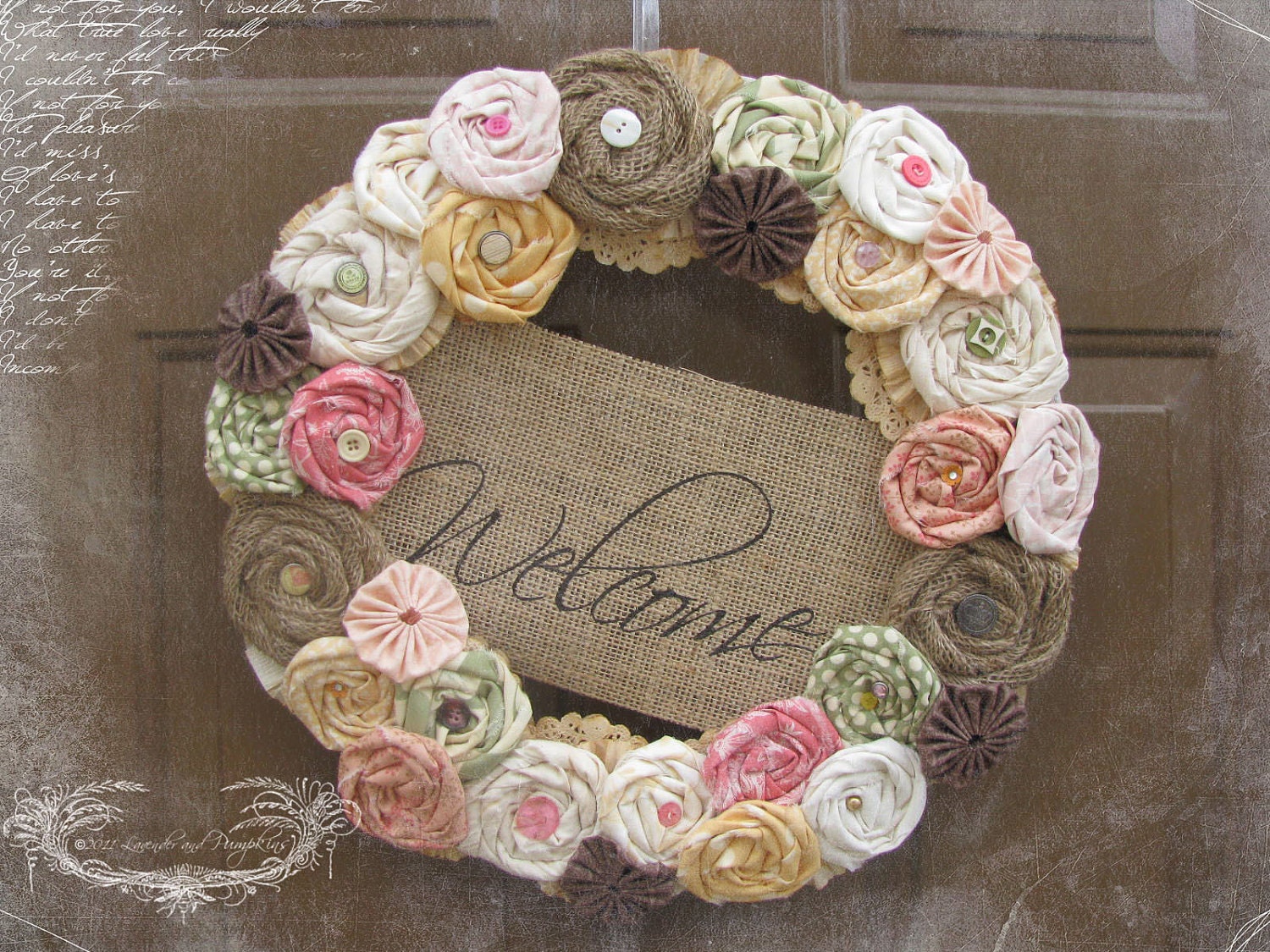 Buy this lovely here
And what woman wouldn't want to add this gorgeous silk scarf that goes by the name of Forest Fairy to her wardrobe? The hues are exquisite. It is guaranteed to be a treasure for years to come, yet another reason to make it your own!
Sometimes the sewing bug bites. Can't you just think of a hundred things that would look adorable in this adorable collection of perfect for spring fabrics from
XOGigi
!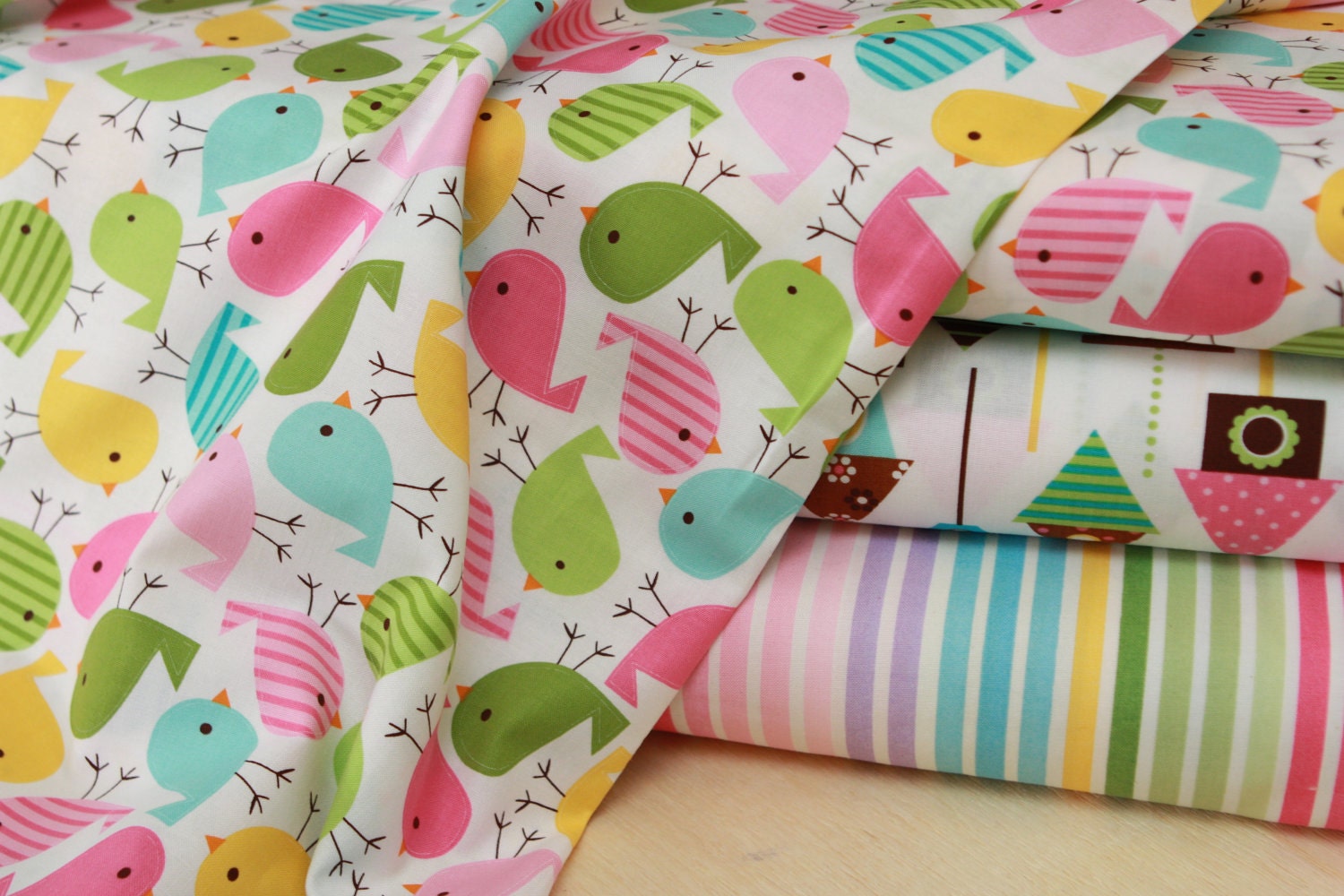 Easter might be over, but I am betting that your table will be happier sporting this lovely quilted runner any time of the year!
Sew You Like It
has several lovely options from which to choose, but this one caught my eye!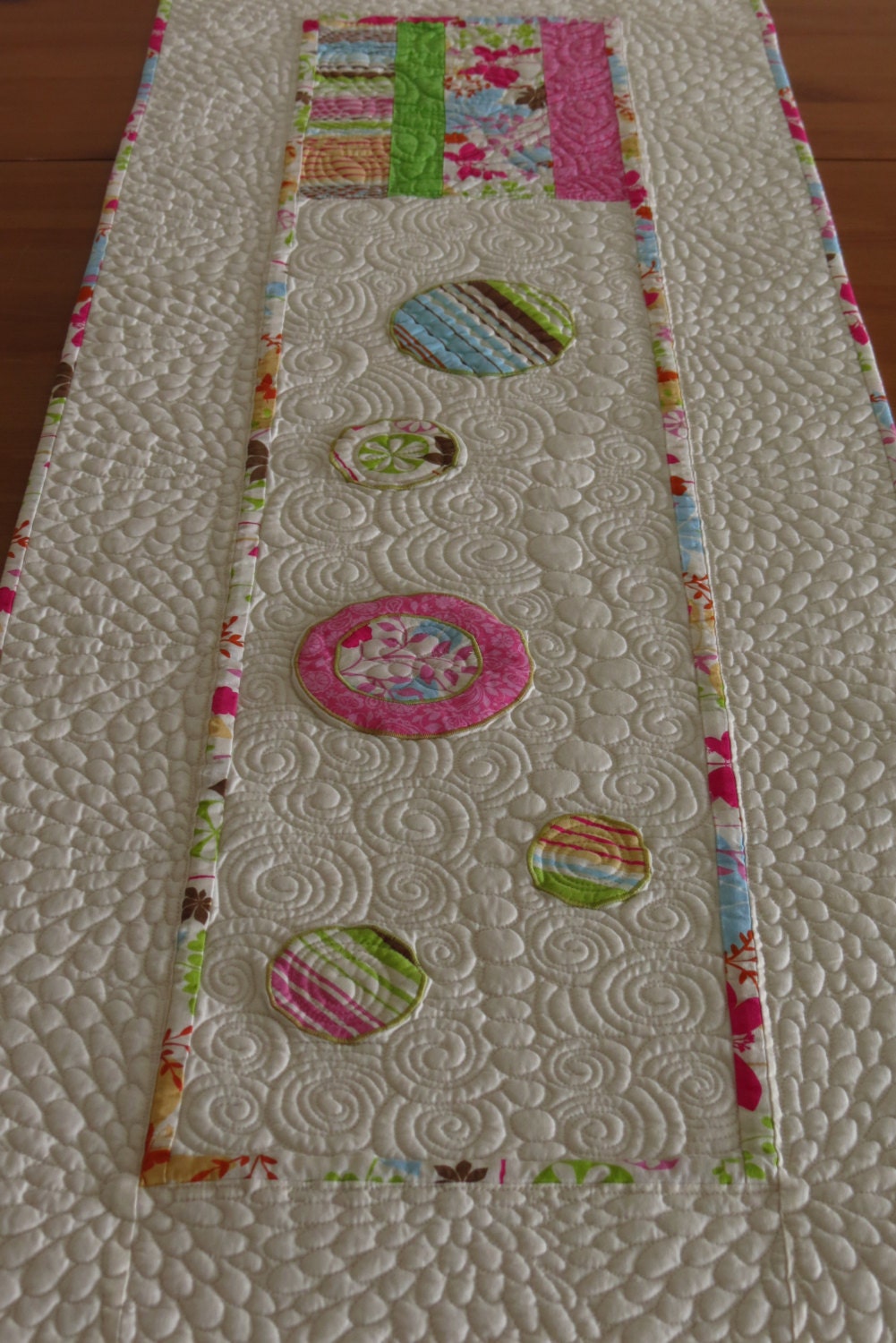 I know, it's another table runner, but I could not resist. I am loving this clean vintage look for my kitchen table or my table on the porch.
This handpainted bone china teapot brings a smile to my face and definitely looks like an explosion of wildflowers waiting to be picked!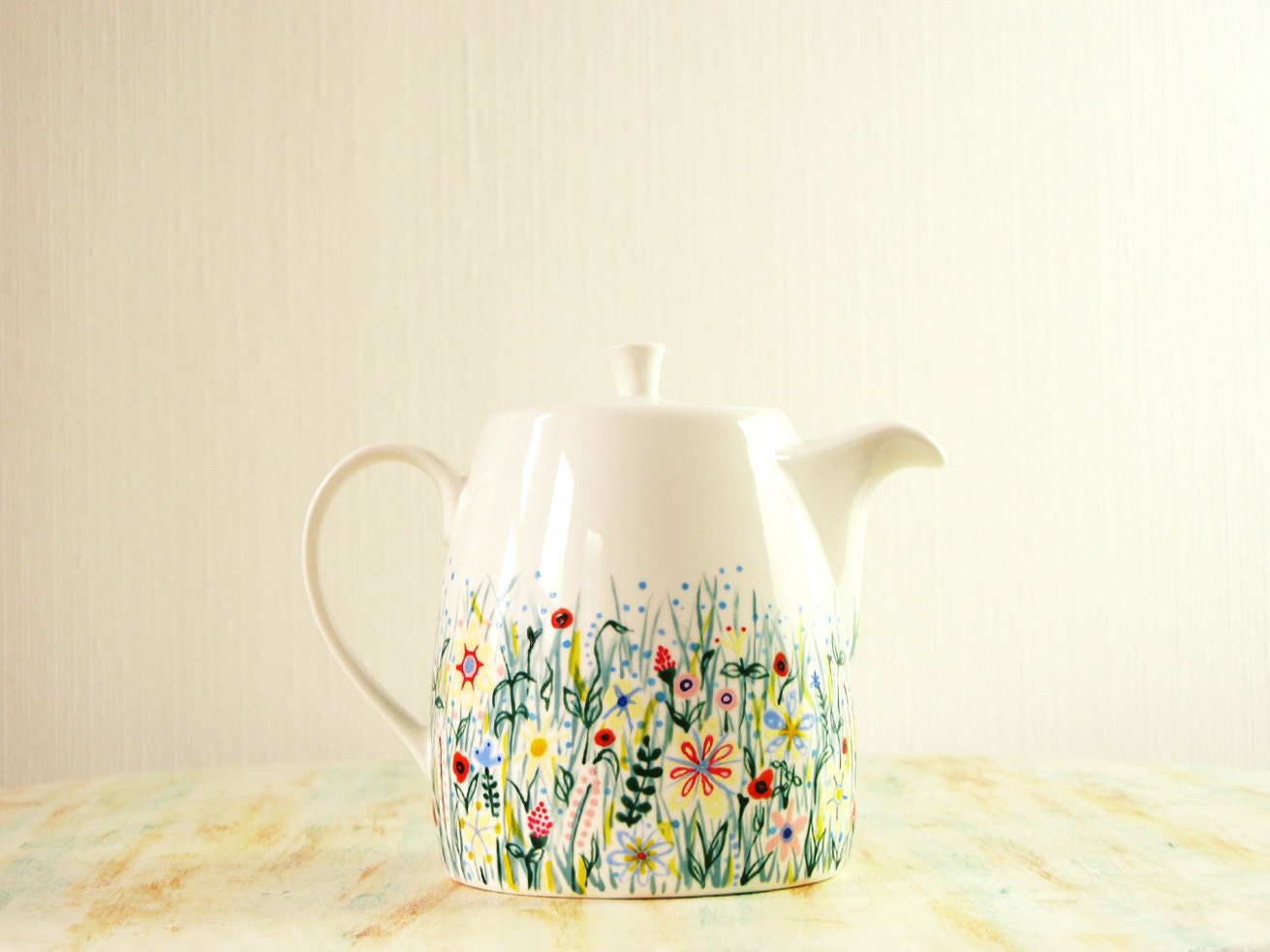 Kaori will gladly ship it to you from her shop in jolly ole England!
And what could be more appropriate than this watercolor print of two robins by Christy
Dekoning
entitled, "Spring Song!"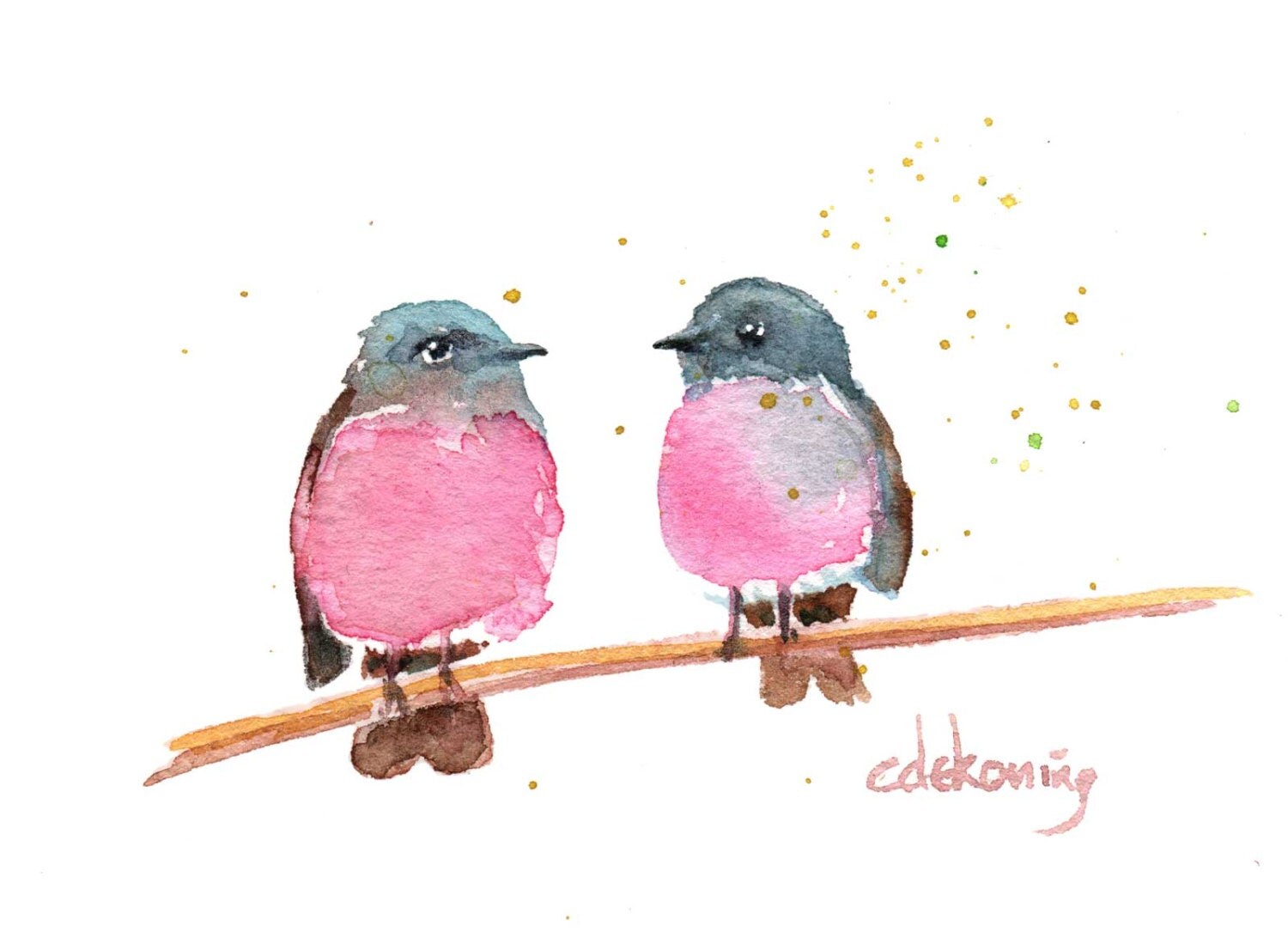 And now for the little people in your life...check out this adorable kite and cloud mobile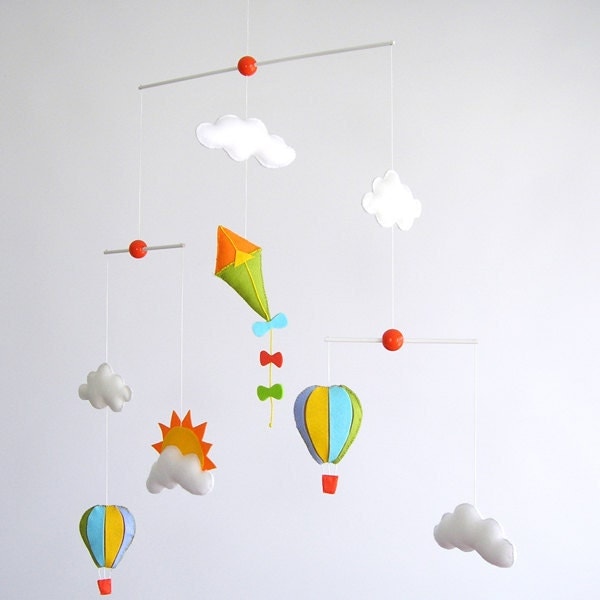 Find this lovely here
And speaking of kites, this dress from
Belle and Boo
is wooing this grandmother's heart...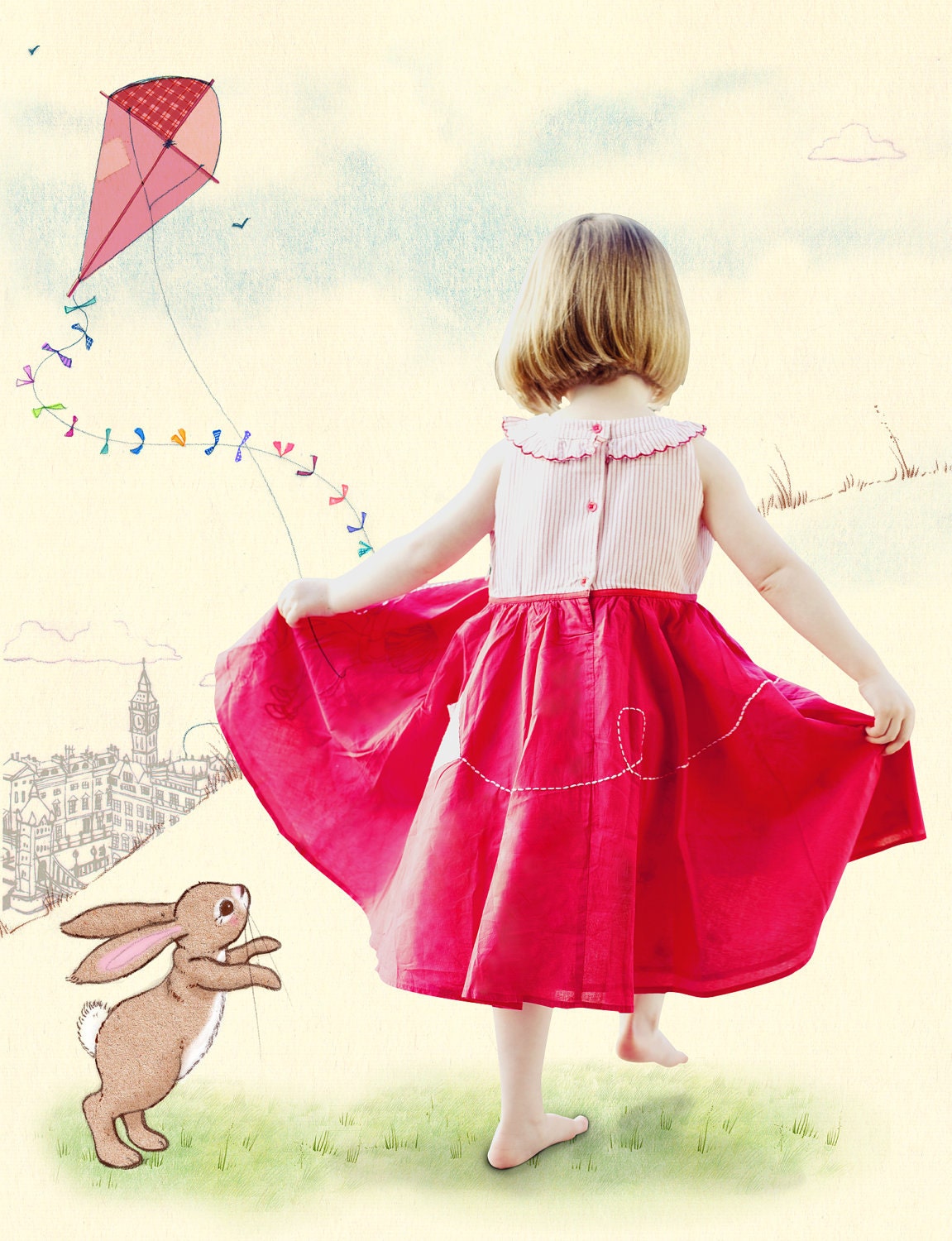 I just couldn't resist sharing another view...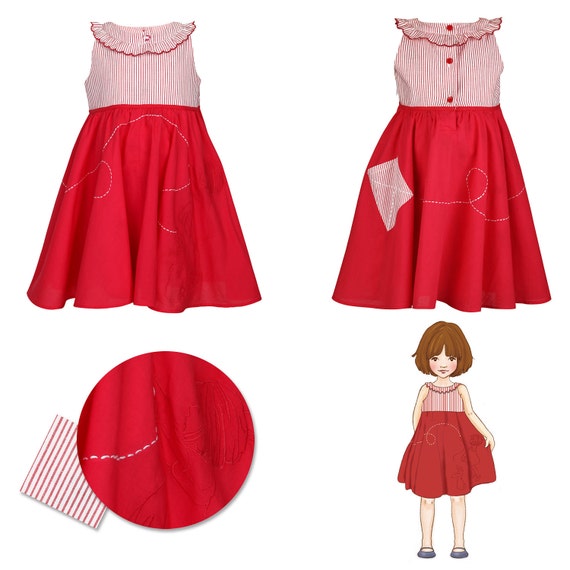 I don't know about you, but I am ready to fly some kites, plant some seeds and welcome the gentle touch of the sun on my face. C'mon, Spring...we are ready and waiting for you to arrive in all your glory!