Becoming a book rescuer has turned out to be one of the most pleasurable side benefits of my current financial venture. When I opened my booth in the antique mall and began attending garage sales and estate sales in search of the elusive bargain that could be refurbished or repurposed or polished for resale, I had little idea that books would feature so prominently in my scheme of things. Antiques at a bargain price might be relatively hard to come by, but books are not. Fortunately, I have come across several bona fide treasures. Some were in the "free to a good home" stack, others cost me 50 cents or perhaps a dollar, and I certainly don't think I have paid more than two or three dollars for any of the gems I have mined.
Here are a few of my treasures that I hope will find a good home in someone else's house where, if given the opportunity, they will be sure to be appreciated by yet another generation of readers.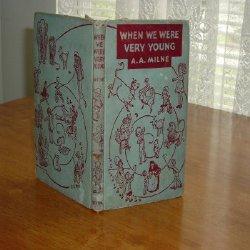 When We Were Very Young
by A.A. Milne. The particular copy that I have was published in 1945 and was the 236th printing of the book, a sure sign that this little volume was much beloved from the day that it first appeared in 1924. If you look at the cover very carefully, you can spot a slightly pudgy bear that looks just like...you guessed...none other that our treasured Pooh. There he is in all his primal glory, long before the folks at Disney transformed him into an animated success. I venture to say that Pooh's charm began when he was but a figment in the heart and mind of one very gifted A.A. Milne. I certainly appreciate Mr. Disney's role in providing seemingly endless entertainment for children, however I am confident that children and adults alike loved Christopher Robin and Pooh when much of their story was simply left to the wonder and the power of imagination.
It appears that I am drawn to children's books with strong illustrations. I stumbled across a relatively rare Little Golden Book from 1948,
The New Baby,
illustrated by Eloise Wilkin, another noted artist and illustrator. Here is a copy of the artwork adorning the title page of the book along with pictures of the babies who grace the delightful end papers. It is also interesting to see how much has changed in families as they welcome new babies into the home in this day and time as compared to 1948!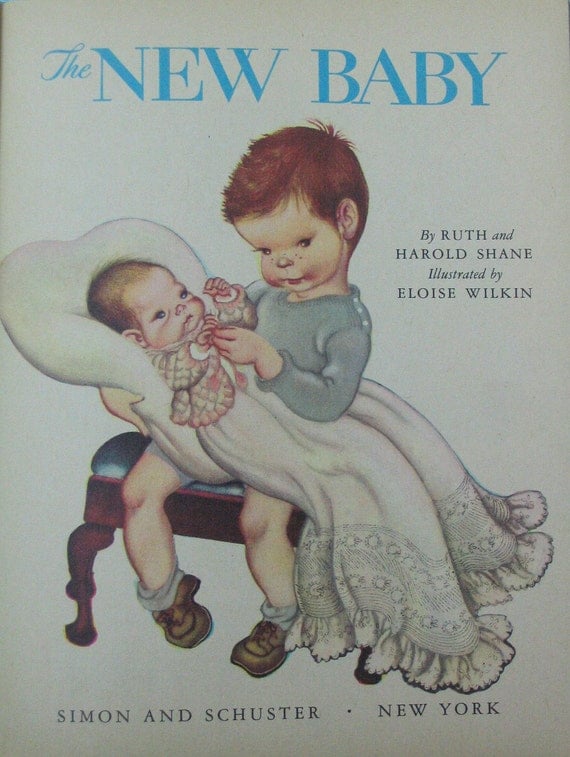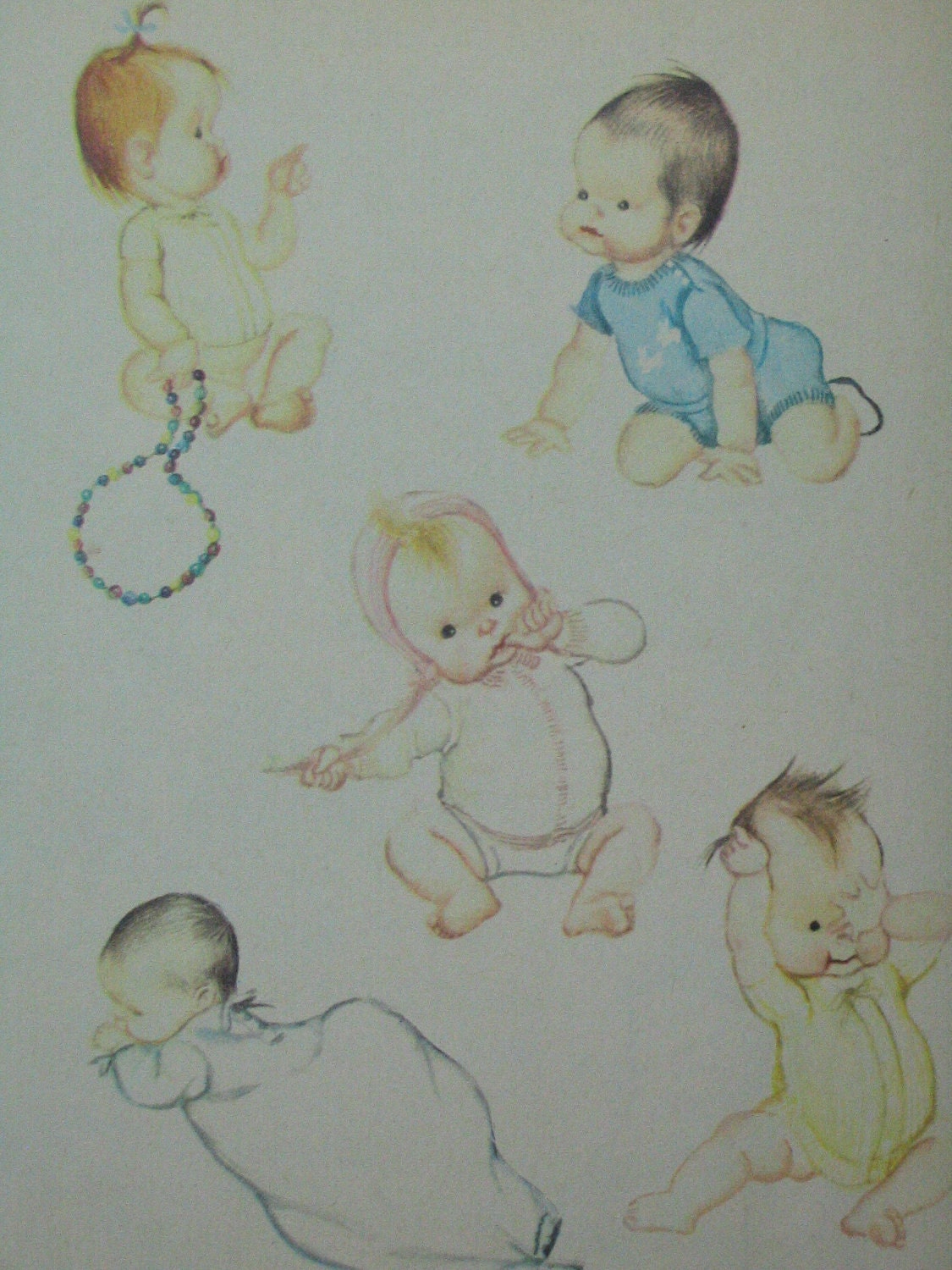 I have always loved the artist, Tasha Tudor, and was thrilled to note when I picked up a fine red linen bound copy of the timeworn classic
Little Women
, that she had been the illustrator. Her whimsical drawings bring new life to this much beloved story. This particular volume has proven to be quite scarce, and it appears I have uncovered a true find. I am fortunate that this book looks as though it has barely been read and is in pristine condition. The next young reader may not readily appreciate the tender beauty of Tudor's illustrations, but like most readers before her, she is sure to ponder which of the March sisters she might be most like: Meg, Amy, Beth, or Jo. Me? I am a Jo girl through and through!
Last, but not least, I happened upon a delightful copy of Robert Louise Stevenson's, A Child's Garden of Verses, illustrated by Eulalie.
The characterizations immediately brought a smile to my face. I understand now why Eulalie's work is highly prized and why her name has endured. The poem below is another one that my dear grandmother, Lou Lou (see the post
Standing in Awe
) taught us as children. My sisters and cousins and I can still recite it from memory. Unfortunately, I am not quite sure that I can really part with this book; it just might have to find a spot in my personal collection where I can share the joy with Little One and Little Two!