My friend recently inherited a set of French Provincial furniture. If you were a little girl growing up in the 1950's or 60's you know exactly what I am talking about. Every little girl I knew wanted a canopy bed and white desk and dresser just like the one pictured below. I remember showing my own Momma this very same ad from the Sears catalogue, but she wasn't buying it. We had Ethan Allen furniture instead.
a
No offense to any of you who might still be enamored with this style of furniture, I am no longer nor is my friend. In fact this white, somewhat prissy furniture could not be further from my friend's personal style. However, she is in desperate need of some sturdy furniture to provide additional storage in her bedroom. So it's off to the web to search for solutions to her dilemma...all involving some repurposing of the said French Provincial bedroom furniture into something a little more up-to-date.
As you might well imagine, I found everything from exotic to moderately attractive to terribly tacky, so there's a wide range of ideas from which my friend can choose. Despite the way the pieces look at the moment, I am a complete advocate of keeping the furniture and applying different paint finishes to at least a couple of the pieces in order to break up the monotony and add some interest and variety to the room.
Here are some options for that oh-so-boring dresser of hers.
This is a before shot to give you an idea in case you forgot about any
of the features endemic to these stylistic gems...
How about this after? Not too bad in my book.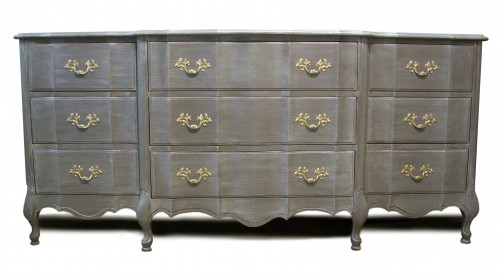 I confess I am a fan of this color combination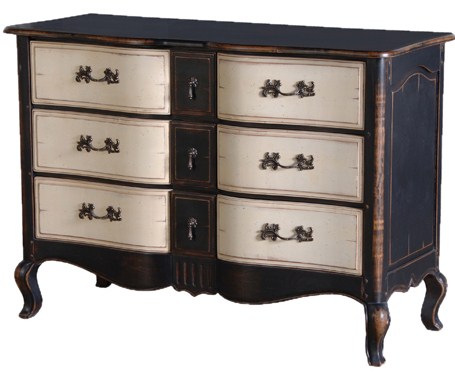 I also like this color palette that includes applying both a darkening stain to the original wood along with a paint treatment.
Check out this relatively simple two-color paint application, one that changes the character of the piece and gives it a different vibe. Note to painter: this definitely requires a steady hand.
If my friend decides to go with a pop of color, these are colors that pack a singular punch
And if she decides to bring a little pattern into the picture, this could work:
or this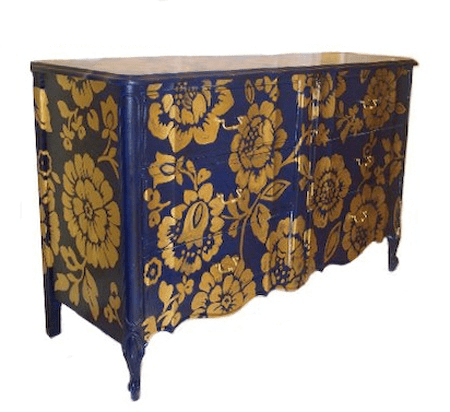 or this available for purchase at this
Etsy
store.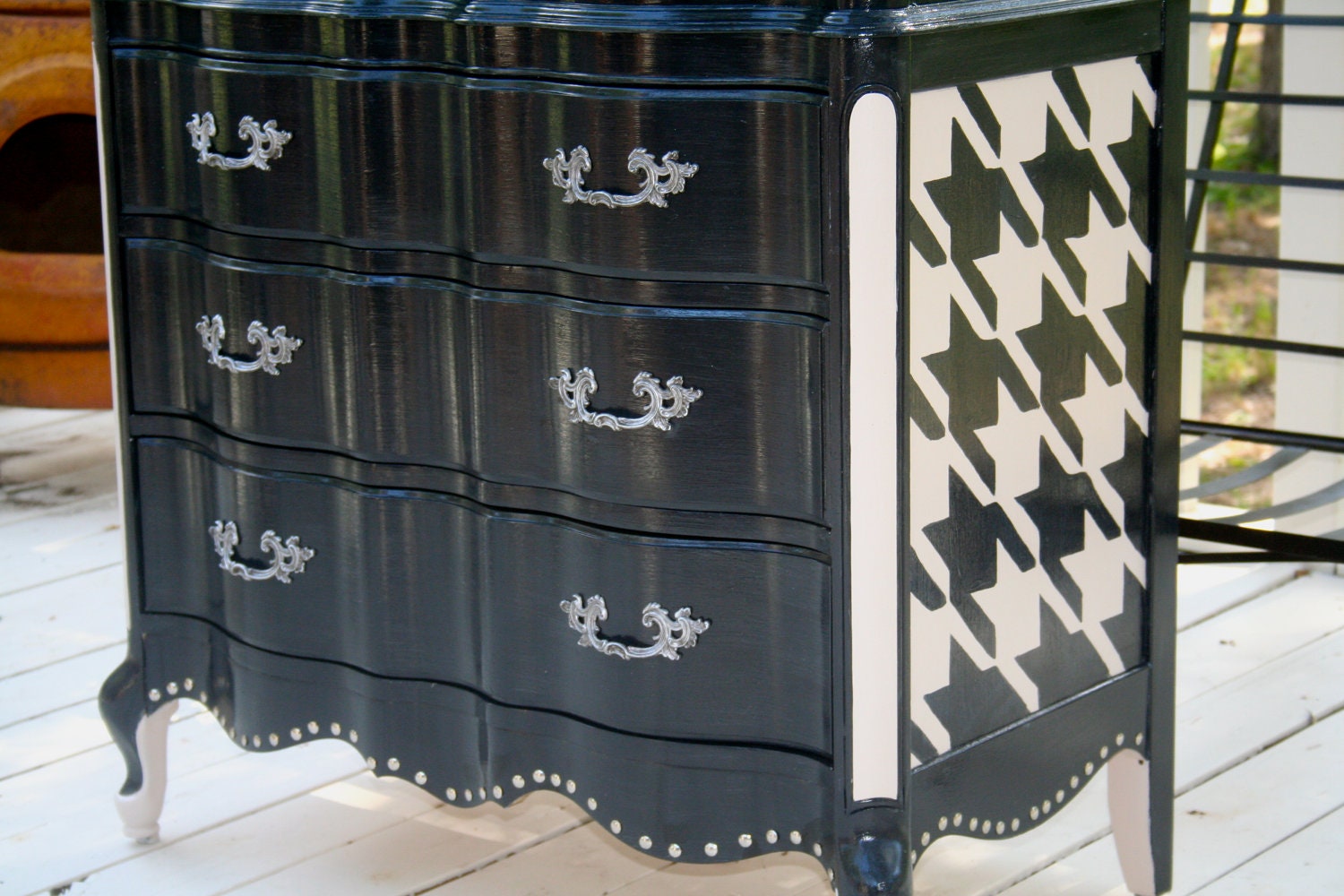 At least knowing my friend like I do, I know that she is NOT going to end up with
anything remotely resembling this! But as they say...to each her own!