If you step outside in the early morning, there is a distinct sense that fall is in the air. The grass may still be green, but the early morning dew is heavier and a few of the leaves on the trees are beginning to turn a burnished coppery gold.
Here are a few vintage Etsy goodies to help you get in the mood to rake leaves, carve pumpkins, drag your sweaters out of storage, and set your clocks back.
This cotton chenille pumpkin from
Snooks
just tickles my fancy.
So cute and guaranteed to impart some happiness year after year!
Okay, I cheated. It's really not vintage, but it looks like it could be. Sorta.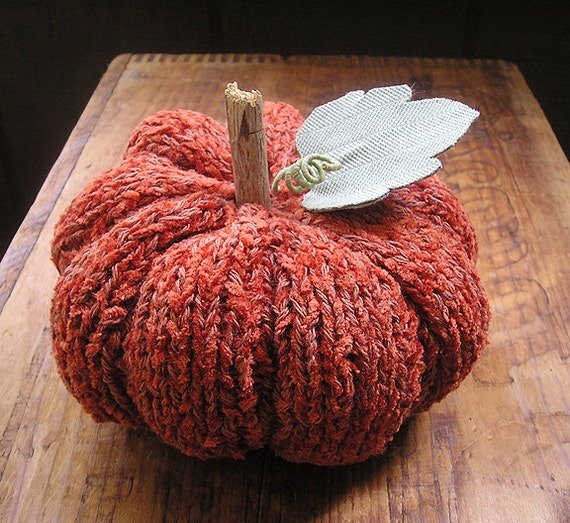 Check out the gorgeous colors in this fabulous circa
1950's dress by Calpreta. It also helps if you are short and skinny. You can find it
here
.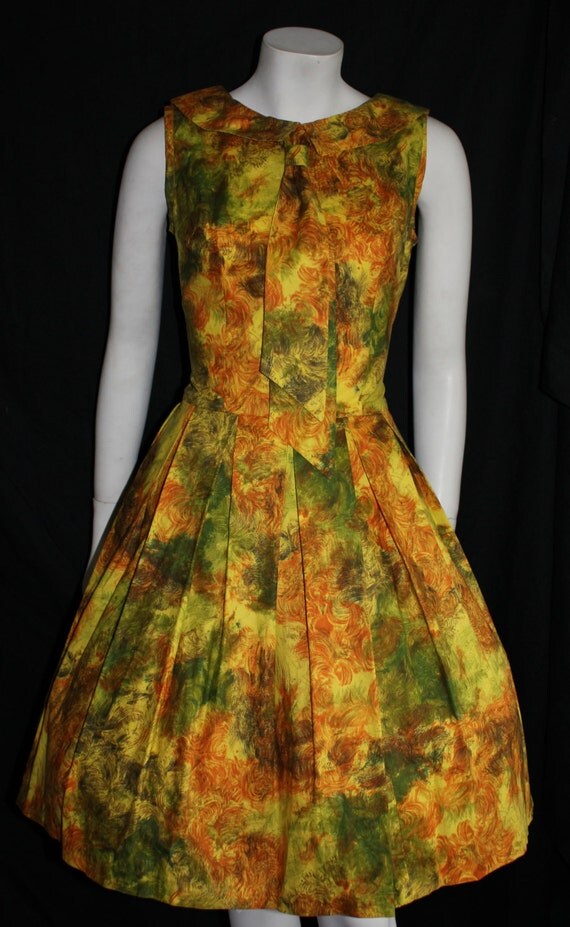 Pair that dress with this lovely vintage rhinestone set from Weiss.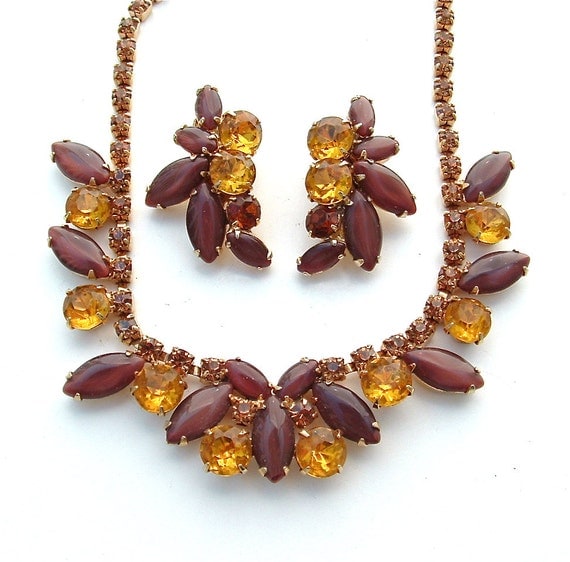 In that day and time no well dressed woman would venture to town without
a handbag that matched her outfit.
Check out
this 1960's velvet carpetbag
. Divine!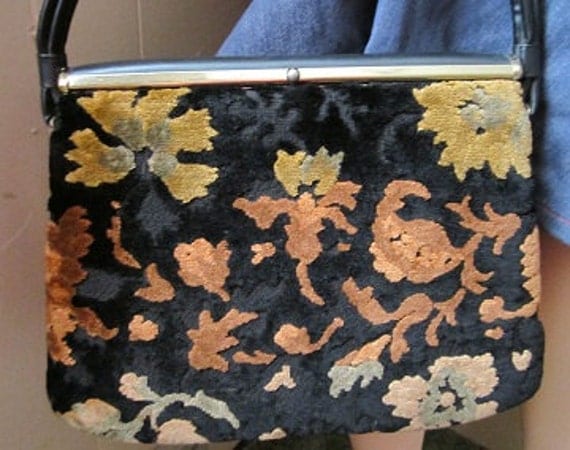 Or if you want to try for a more subtle look,
this
hand-tooled leather purse might do the trick!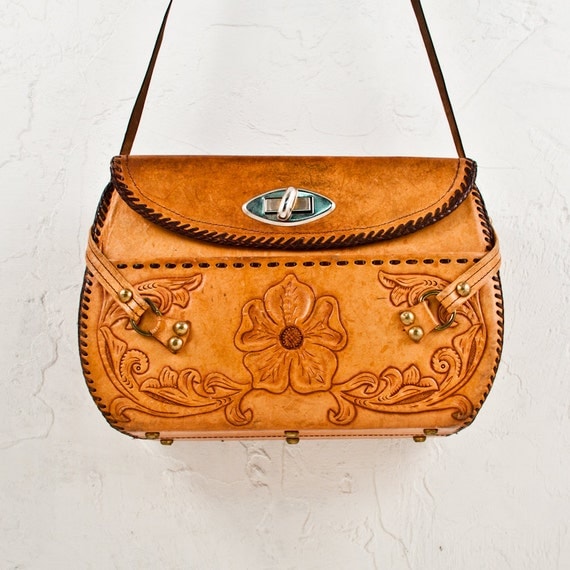 Does anyone remember monkey pod wood? Who knew that it would now be considered
super chic? It's also super functional!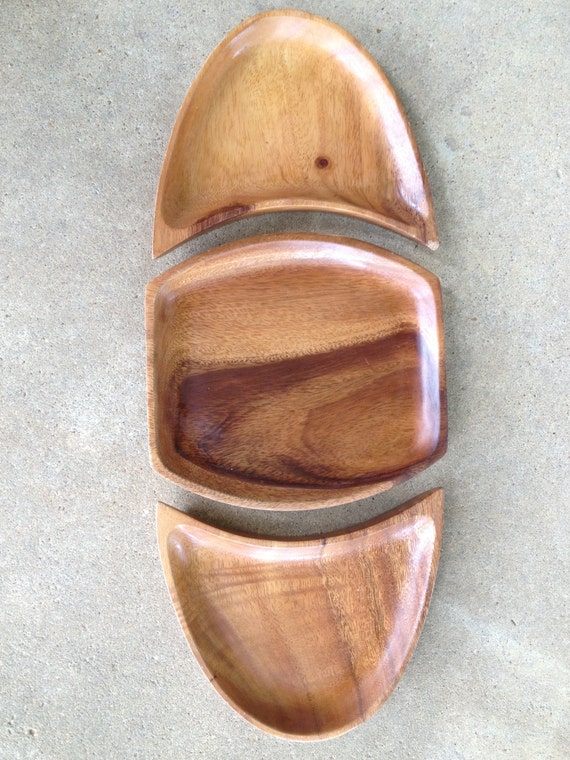 And in case you were wondering,
brass
IS back!
I love that it is low maintenance and brings
a warm touch to any decor!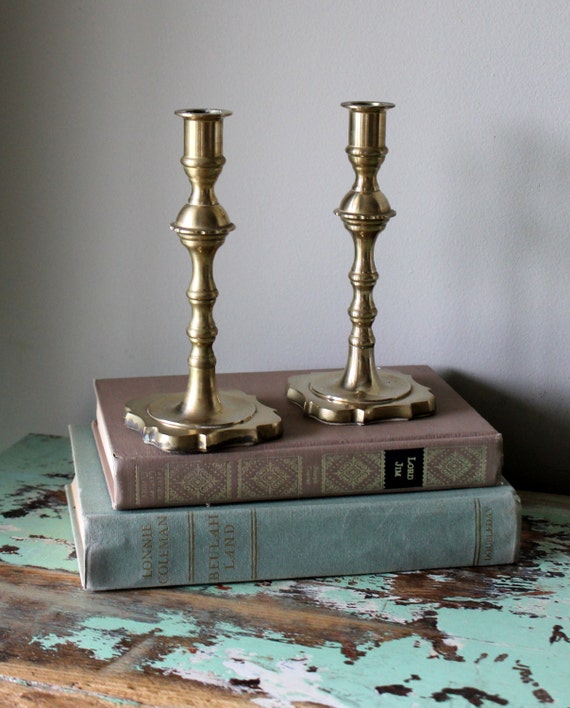 I'm also in love with
this
vintage tablecloth replete with acorns and leaves.
It's also vintage 1950's, of course!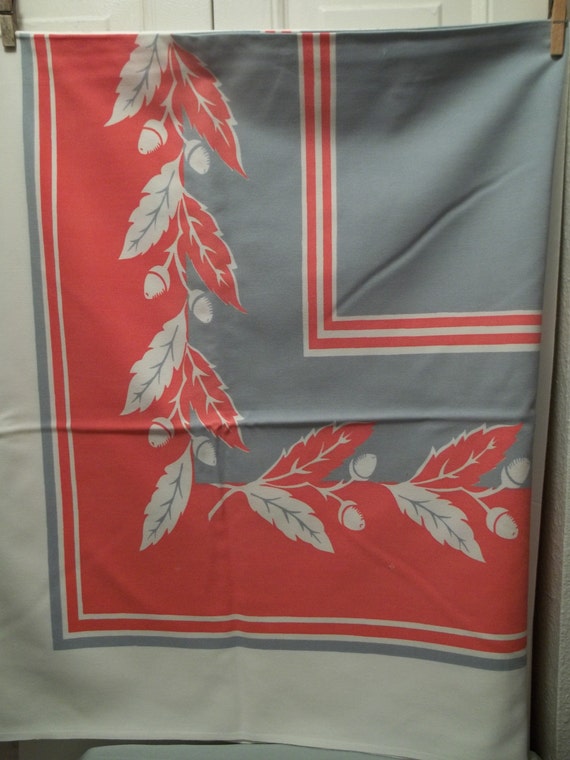 Set your table with these charming woodland
squirrels
who just happen to double as salt and pepper shakers.
Guaranteed to bring a smile to your face!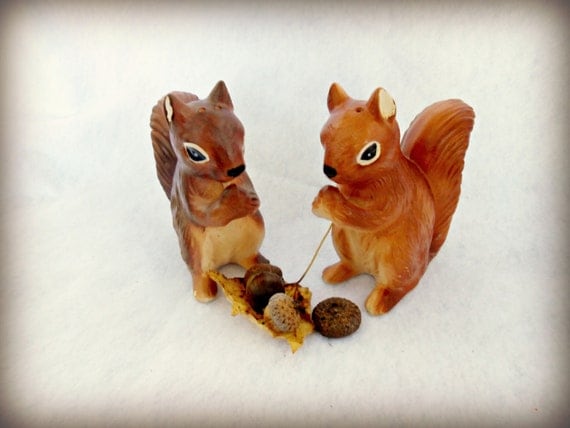 Check out this vintage harvest gold food
warmer
. Funky and fun!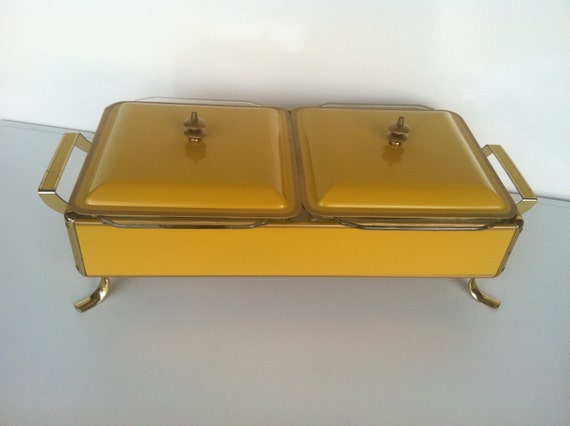 Tea anyone? Look at the lovely lines on this little
teapot
. I so want to make it mine. Today.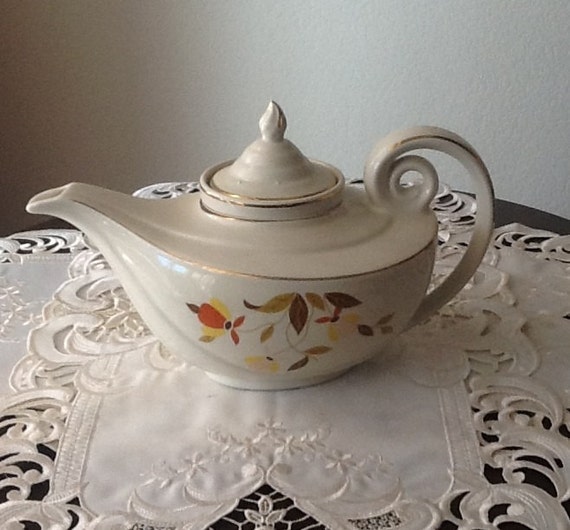 I am loving the pop of color this retro
clock
would bring
to just about any room in which it finds a home!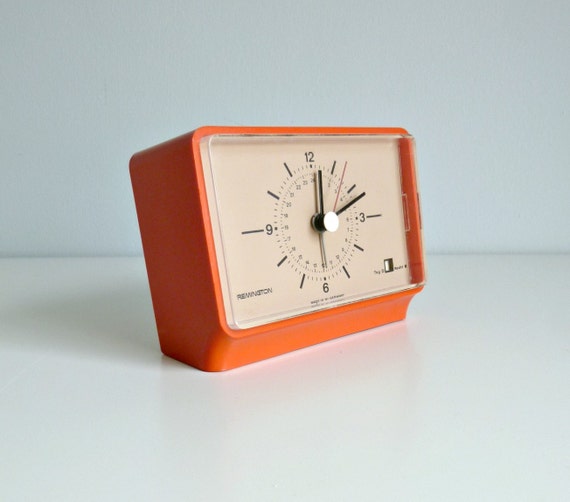 Remember those rainy afternoons when you used to while away the hours with
your paint-by-number set? This will send you back down memory lane...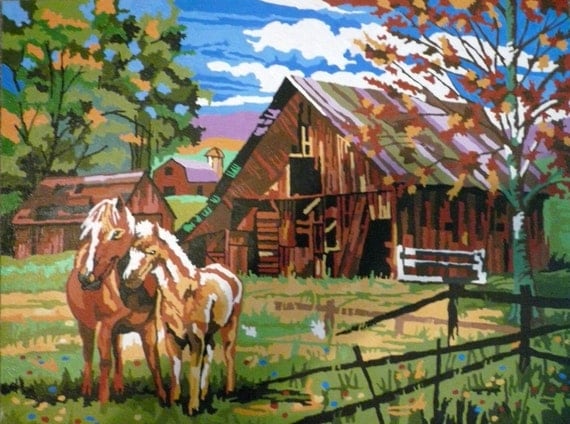 Happy browsing or happy shopping!
Etsy is full of treasures to enliven and embolden your fall decor.